Welcome to the Swedish open conference on Collective Building and Modern Self-Building, which will take place in Gothenburg between 19-20 of September 2019.
This conference is a unique and first-of-its-kind opportunity in Sweden to engage professionals and amateurs alike in a broad and open discussion about building and planning the next generation of homes. The conference will cover a broad range of topics which include building communities, organizing collective building, discussing local community development and collective living as well as discussing inclusive municipal processes. The common denominator between these phenomena is that they are driven by people coming together in social processes based on cooperative principles. In general, the conference aims to depict the value to be created through cooperation and inclusion.
The conference's initiators represent a wide spectrum of stake holders that joined from different starting-points. However, we have found that the questions, as well as the barriers we face when working with collective building and modern self-building need to be addressed within an even broader forum. Among our initiators are institutions such as the Swedish National Board of Housing, Building and Planning, as well as municipal housing companies, and representatives from academic sectors and social movements.
The conference will focus on both new and old forms of socially-driven construction processes. We're inspired by the historic Home Movement that was prolific in addressing housing issues in Sweden in the first half of the 19th century. We are also inspired by the many contemporary socially driven building initiatives and projects that are being done both locally and internationally today. Our aim is to draw inspiration and knowledge from any and all relevant projects.
Please note that the conference will mostly be held in Swedish, with only some seminars in English due to English speaking lecturers.
For further information, please see the contacts page!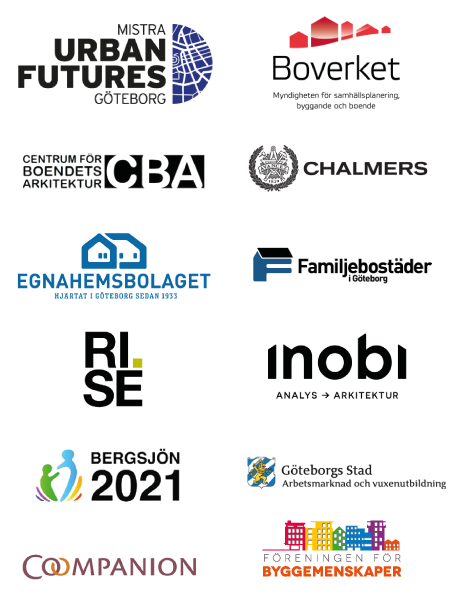 ---
DATE: 19-20 September 2019
PROGRAM: You can find the conference program here
PRICING: You can find the tickets here
LOCATION: Chalmers University of Technology, Chalmersplatsen 1, Gothenburg, Sweden. More about the venue here.
LANGUAGE: Mostly Swedish, with some seminars and lectures held in English.